The parish has links with Mozambique and four members of St Andrews have visited a hospital built with funds raised by us during our centenary year (2005). Two visits were made. On the first occasion a wall-hanging made by the people of Brent was presented to the Bishop. This now hangs in their cathedral.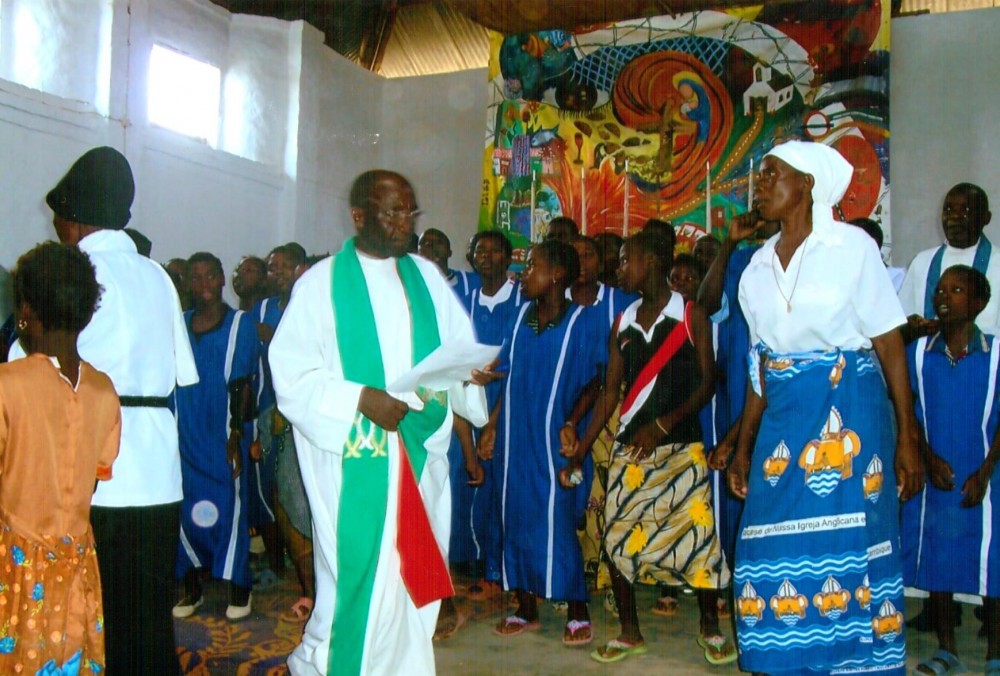 The second visit was to see the hospital up and running. As a result of the links we have now adopted a church which lies on the shores of Lake Nyassa in the Diocese of Niassa. It is hoped to continue with this link.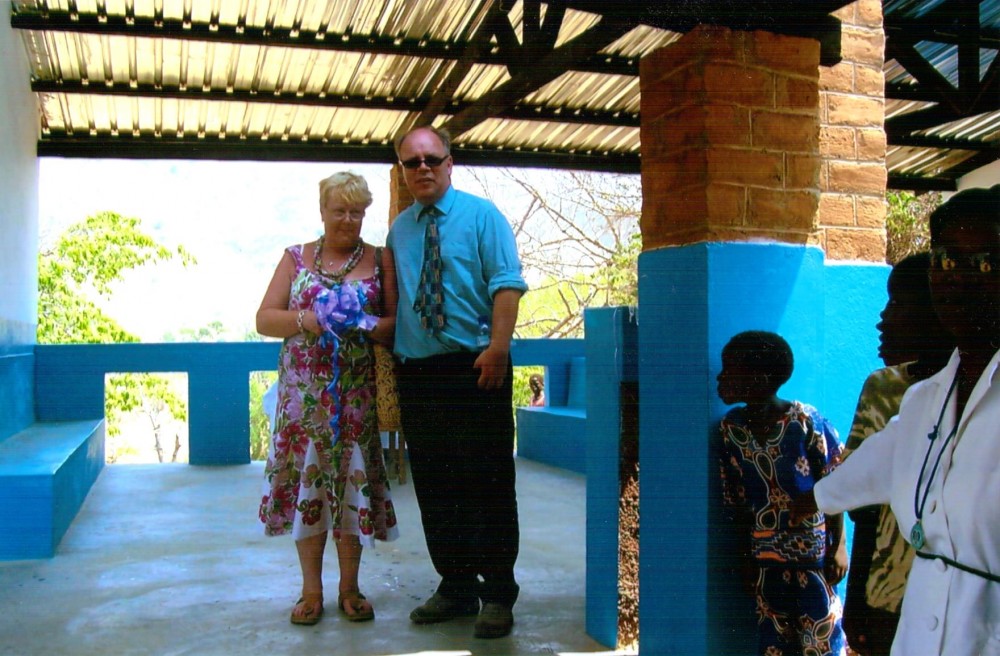 Money was also raised to provide transport for the lakeshore region of Niassa where our link parish is (the parish of Chuanga). Here is Lucas Ngondo, their catchist, receiving his bicycle which will allow him to travel between the six churches of the 40sq km area. Lucas can now be a great help to Padre Msossa who is now 70 and needs to slow down a little.
Thank you to everyone who has been contributing.
Please continue to pray for Chuanga
STOP PRESS!
FLOODS IN MOZAMBIQUE January 2015
Our link Parish of Chiuanga is within the area of recent critical flooding. The Licungo River has had the worst floods since 1971 with two major bridges on the major national road -the EN1- collapsing and halting north-south movement. Torrential rains knocked out 10 pylons so the region was without electricity. The Zambezi river has also risen above flood alert levels. Ten of thousands of people are displaced as they seek refuge on higher ground.
The Diocese of Niassa is experienced in flood relief work and supported by partners including ALMA will deliver kits to families made homeless by the floods which includes: maize, kits of seeds, water treatment and mosquito nets.
ALMA is looking to raise £5000 and St Andrew's is supporting this.
You can follow updated reports on facebook https://www.facebook.com/pages/ALMA-London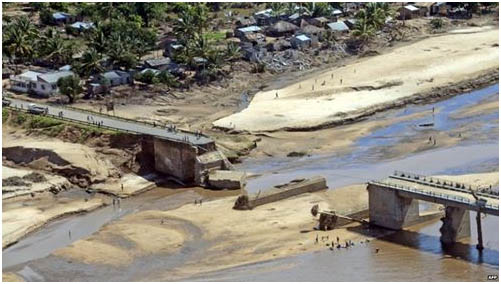 Collapsed bridge on the Licungo River