This page aims to set out clearly the values and vision we share.

Every year we pray about the way that God wishes our church to go.
We have tried to listen to God's prompting and we shall continue
to listen – to God and each other.
The father of the prodigal son did not wait for his boy to arrive home to
but ran out to meet him with arms open wide.
We are trying to live out the consequences of being a welcoming church.
There is a real commitment to welcoming others whoever they may be
and to being prepared to change as a result.
We can love each other because God first loved us.
A loving church worships God and shares his love with others.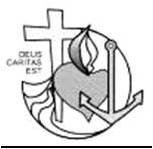 A loving and compassionate attitude taught, shared, and shown out in all our dealings with others is a basic value underpinning all our projects and activities in the coming years, whether we are dealing with buildings, local people, worship, money……
This is easy to say and takes a lifetime to learn!
Jesus used a gesture of servanthood to teach his disciples how to love
- he washed their feet
As the parish church for Sudbury we exist for every local resident.
Jesus commissioned the twelve to 'go and make disciples of all nations, baptising them….. and teaching…' He promised them 'and surely I am with you always, even to the end of the age'. Growing is about stretching /deepening our relationship with God, and sharing it with others.
We are committed to encouraging each person
on their journey towards Christ
and recognise that people grow and are nourished in different ways.